Welcome to Our Financing Department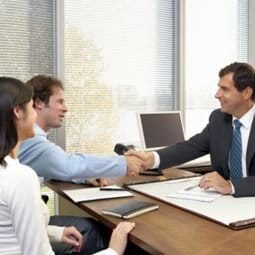 Our team here in Casa Grande is laser-focused on getting you the quality auto financing that makes sense for your life. With decades of experience helping families just like yours get the money they need for the vehicle they deserve - we are Arizona's experts on finding great rates for Ford vehicles.
The Auto Financing Experts in Casa Grande
Looking for an auto loan near Coolidge? You've come to the right place. Of course, as Arizona's experts, we don't just offer auto financing here in Casa Grande. We also offer our expertise and experience to anyone who visits us from across this great state. Be it someone looking for Ford financing near Maricopa or an auto loan from somewhere near Coolidge, we have the connections and relationships with lenders across the state that will get you the money you need. The way we look at it is that the family looking for Ford financing near Maricopa or the auto loan near Coolidge is as much a member of the Jones Ford Casa Grande family as someone from right here in our back yard, and we always look after family! 
Credit Woes? No Problem!
Getting a new vehicle often has more to do with need than want and credit isn't always where we need it to be when we need it. That is why we are committed to working with you to develop a lending strategy that will work for you and your family. Rest assured, however, that one of the best ways to improve your credit is with regular payments on a modest loan, so get in touch today and let's get you started!